August 06, 2010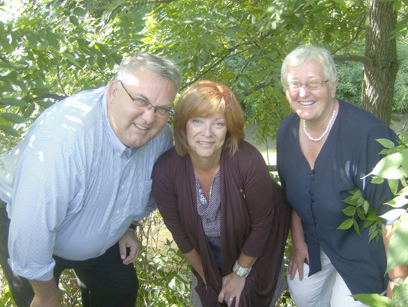 AYLMER, Ont. – Joe Preston, Member of Parliament for Elgin—Middlesex—London, on behalf of Canada's Environment Minister, the Honourable Jim Prentice, today announced funding from the EcoAction Community Funding Program for four new environmental projects in Ontario. In total, $99,050 in federal funding will support local action to reduce pollution, improve air and water quality, and protect wildlife and natural habitat.

"As part of the International Year of Biodiversity and through the EcoAction Community Funding Program, we are encouraging local communities to take action, get involved, and contribute to making a difference," said MP Preston. "Measurable and positive impacts on our local environment are essential to achieving a sustainable future."

"This government is committed to addressing the environmental priorities of Canadians," said Minister Prentice. "We are proud to support community groups across the country willing to take concrete action through on-the-ground environmental projects that will achieve a more sustainable Canada. Your actions, large or small, will help to protect the abundance and variety of life that is part of our natural heritage."

The Rotary Club of Aylmer's Catfish Creek Restoration Project is one of the projects in Ontario that is receiving EcoAction funding. This project will focus on rehabilitating the most environmentally degraded section of Catfish Creek. Project activities will improve riparian and aquatic habitat and water quality, and restore eroded stream banks. A total of 400 metres of stream habitat restoration will take place, and up to 100 large-caliper native trees, 100 native tree seedlings, and 100 shrubs and wildflowers will be planted. As well, approximately 225 metres of stream-bank stabilization work will be conducted through conventional rip-rap protection and bio-engineering.

"The funding received will support our collaboration with the Catfish Creek Conservation Authority and the Environmental Leadership Program at East Elgin Secondary School to restore the natural beauty, habitat and water quality of the Catfish Creek which flows through the Town of Aylmer," said Barbara Warnock, project manager with the Rotary Club of Aylmer.

The EcoAction Community Funding Program is an Environment Canada initiative that supports projects that rehabilitate, protect or enhance the natural environment, and builds the capacity of communities and individuals in support of a more sustainable Canada. The four projects announced today will assist locally-based, non-profit organizations in initiating actions that result in cleaner air, reductions in greenhouse gas emissions, cleaner water, and the protection of nature at the local community level.

More information about the EcoAction Community Funding Program is available on Environment Canada's website at the following address: http://www.ec.gc.ca/ecoaction.